Learn
Instructional Resources
Developed by CINDAS to help users navigate the databases and understand what is included in each product.
Databases
Overview Presentation: CINDAS Databases, What's in them for me?
Aerospace and High Performance Alloys Database
Aerospace Structural Metals Database
High Performance Alloys Database
Microelectronics Packaging Material Database
Thermophysical Properties of Matter Database
Handbooks
Damage Tolerant Design Handbook
Structural Alloys Handbook
Webinars
Request a presentation for your site
or
register for the next session
.
LibGuides
Incorporate content from the CINDAS LibGuide into your Library's LibGuide pages to help your users access the content in the databases and handbooks to which you subscribe.
CINDAS LibGuide
.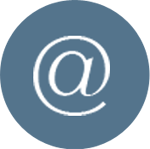 Newsletter
Our newsletters contain informative updates on CINDAS LLC as well as news from the materials world.
---