Newsletter |

Vol 5 - November 2016
In this newsletter...
Technical data can be expensive and difficult to obtain--collecting it, organizing it, analyzing it. Any time you have something someone else doesn't have, you need to retain that advantage and put it to work.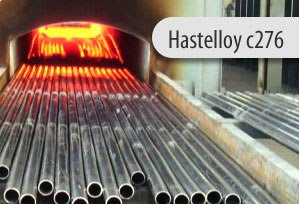 Hastelloy C-276 is one of the latest alloys to be added to the CINDAS LLC databases.
Product Update: ASMD, AHAD and HPAD[Permalink]
ASMD and AHAD
Al 2099 is a 3rd generation aluminum-lithium alloy developed by Alcoa for aerospace applications. It offers the desirable combination of low density, high strength, high modulus, moderate fracture toughness, excellent corrosion resistance and improved end-user fabrication. This heat treatable wrought aluminum alloy's foremost benefit is its lower density, increased modulus with improved mechanical properties compared to currently used alloys.
HPAD and AHAD
Duplex Stainless Steels 2507 and Zeron 100 possess a two-phase microstructure of austenite and ferrite which combines the beneficial properties of ferritic and austenitic stainless steels. Both are considered superduplex stainless steels with applications in off-shore oil platforms. Zeron 100's main application is for pumps and piping, particularly in sour wells. Superduplex 2507 is used for seawater handling and deep sea umbilicals because of its high resistance to pitting, crevice and stress crack corrosion. The very high mechanical strength of the alloys provides the opportunity for weight reduction over austenitic stainless steels and nickel-base alloys.
Custom 465 is a precipitation-hardening stainless steel -- iron-nickel-chromium alloy containing titanium and molybdenum. It has both high strength and high corrosion resistance. Typical applications of this alloy in the oil and gas industries include housings, mud motors, and directional drilling tools where the high strength and corrosion resistance in the uncoated condition are key advantages.
AL 29-4C is a ferritic stainless steel which provides localized corrosion resistance in condenser tubing used in seawater-cooled power steam condensers. The corrosion resistance of this iron-base alloy is derived from the use of 29% chromium and 4% molybdenum as principle alloying elements. It is a prime replacement for copper-containing alloys where pitting is a major concern as well as for titanium which is more expensive with limited availability.
20Mo-6 Stainless Steel is a high-nickel fully austenitic stainless steel with exceptional resistance to general corrosion and stress corrosion cracking in sulfuric acid environments. It competes with other stainless alloys such as 904L, AL-6X, and Hastelloy G. Typical applications include mixing tanks, heat exchangers, process piping, pumps, valves, fittings and fasteners.
Incoloy 28 is a fully austenitic stainless steel that exhibits good resistance to general corrosion in strong acids. It has very good resistance to stress corrosion cracking, intergranular corrosion, and pitting and crevice corrosion. Incoloy 28 has been successfully used in a variety of applications in the chemical processing and oil and gas industries as well as in seawater applications.
Hastelloy C-276 is a Ni-Cr-Mo alloy that is considered to be a versatile corrosion resistant alloy. The alloy has excellent resistance to a wide variety of chemical process environments, including strong oxidizers such as ferric and cupric chlorides, hot contaminated media, chlorine, formic and acetic acids, acetic anhydride, and seawater and brine solutions. It has improved fabrication characteristics since it does not need to be solution heat treated after welding.
Lean Duplex Family of Stainless Steels (LDSS) are lower-cost alternatives to austenitic stainless steels such as SS304. This new chapter includes alloys LDX 2101, ATI 2102, Nitronic 19D, SAF 2304, URANUS 2202, ATI 2003, and LDX 2404. The high mechanical strength of these lean grades offer weight reduction opportunities compared to the common austenitic grades.
ASMD, AHAD and HPAD
A complete, comprehensive revision has replaced the previous chapter on 304 Stainless Steel in the ASMD. This new chapter has also been added to the HPAD and AHAD. The alloy, commonly referred to as 18-8 Stainless Steel, is one of the most widely used alloys of the austenitic stainless steel family. The new chapter covers eight wrought grades and four cast grades of this alloy.
Joseph C. Benedyk has done nine chapters for CINDAS LLC; five aluminum chapters (2219, 7075, 355, 380, and 390), three steel chapters (303SS, 304SS, and H13 die steel), and one chapter on Zirconium alloys (700-706 Zr industrial grades).
As Research Professor at the Illinois Institute of Technology, he helps to formulate, propose, and manage R&D activities at the Mechanical, Materials and Aerospace Engineering Department. and their Thermal Processing Technology Center, providing guidance to graduate students on projects that have an industrial focus. He also serves as Editor of Light Metal Age magazine, which covers important technical and business developments in the aluminum, magnesium, and titanium industries.
He retired from Alcoa (formerly Alumax Transportation Products or ATP) in 2000 as technical director of transportation products for ATP, having led their R&D and product development efforts to introduce aluminum products into the automotive industry.
Benedyk invented, co-developed, and helped to market processes and products (many patented) that resulted in increased sales and new markets in aluminum vehicle frames, driveshafts, ABS valve bodies, and body panels.
The Retrogression Heat Treatment (RHT) process that he invented and developed for aluminum extrusion and sheet products is used to facilitate forming and joining of various heat treatable aluminum alloy components. The RHT process was an enabler for the development of the aluminum slip-in-tube driveshaft at Visteon and the chassis frame for the Panoz roadster, the first aluminum intensive vehicle made in the U.S., and other products that resulted from adoption of the RHT process by the automotive industry.
His work in the automotive industry goes back to the late 1960s when, as manager of metalworking research at the IIT Research Institute, he developed (and named) the squeeze casting process and contracted with Ford, Chrysler, Toyota, Gould, Doehler Jarvis, and others in applying this high-integrity casting process to the manufacture of various automotive components.
Benedyk's current goal is the development of a new class of lightweight automotive sheet materials that offer high strength along with good formability and low cost.
Your Opinion Counts[Permalink]
We would greatly appreciate it if you could take a few minutes to take a short (10 question) survey about how you use our databases, your interest in our adding a new composite materials database, any additional alloys or alloy systems you would like to see added to our current databases, and your satisfaction with our databases.
Take our survey.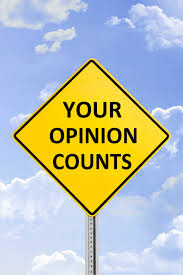 CINDAS LLC in India
Recently, our Managing Editor, Stan Setlak, traveled to India to visit and introduce CINDAS products to numerous government organizations and companies there. Some of the organizations he visited were Hindustan Aeronautics Limited, Bharat Electronics Limited, Tata Sikorsky Aerospace, Bhabha Atomic Research Center, National Center for Aerospace Innovation and Research, Indian Institute of Technology and several others. There was a high level of interest in many of the CINDAS products.
CINDAS LLC Welcomes New Neighbor in Purdue Research Park[Permalink]
The Institute for Advanced Composite Manufacturing (IACMI) recently opened a new facility in the Purdue Research Park in West Lafayette, Indiana, becoming one of our new neighbors. It is comprised of five different technology areas. Purdue is responsible for the Design, Modeling and Simulation.
IACMI provides open access to five shared research, development and demonstration facilities that leverage extensive existing capabilities and build new capabilities to develop high-throughput technologies and lower-cost materials to enhance US competitiveness. IACMI's technical focus is centered on advanced composites and structures.
Click on the topics below to learn more about each technology area.
Read more about the Advanced Composite Materials Center at Purdue University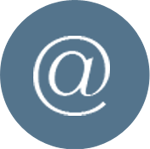 Newsletter
Technical data can be expensive and difficult to obtain-€"collecting it, organizing it, analyzing it. Any time you have something someone else doesn't have, you need to retain that advantage and put it to work.
Our newsletters include informative updates on CINDAS LLC as well as news from the materials world.
---