Newsletter |

Vol 18 - March 2023
In this newsletter...
WE VALUE YOUR INPUT/FEEDBACK
CINDAS LLC is interested in your input regarding new alloys for future chapters to our databases. We are considering the following alloys.
SCF 19® (UNS S21000) is an austenitic, nitrogen-strengthened stainless steel containing 5% Mo for improved stress-corrosion-cracking resistance. Composition: Fe-21Cr-18Ni-5.5Mn-5Mo-0.35N


Pyrowear® 675 (UNS S42670 is a carburizing, corrosion-resistant stainless steel designed to provide a case hardness in excess of HRC 60 combined with a tough, ductile core. Composition: Fe-13Cr-5.4Co-2.6Ni-1.8Mo-0.65Mn-0.60V-0.40Si-0.07C


Biodur® 108 (UNS S29108) is an FDA approved, essentially nickel-free austenitic stainless alloy with a high nitrogen content to maintain its austenitic structure. As a result, it has tensile and fatigue strength superior to nickel-containing alloys such as 316L (ASTM F138), 22Cr-13Ni-5Mn (ASTM F1314), and 734 (ASTM F1586). Composition: Fe-23Mn-21Cr-1.0Mo-1.0N


MP159® (UNS R30159) is from the Multiphase family of alloys possessing the unique combination of ultra-high strength, ductility, and corrosion resistance. Composition: 36Co-25.5Ni-19Cr-9 Fe-7Mo-3Ti-0.6Cb-0.2Al


Thermo-Span® is a precipitation-hardenable superalloy that exhibits a low coefficient of thermal expansion over a broad temperature range, high tensile and rupture strengths, and good thermal fatigue resistance. Composition: 33Fe-29.5Co-24.5Ni-5.5Cr-5Cb-1Ti-0.6Al-0.3Si


INCONEL® 693 (UNS N06693) is a Ni-Cr superalloy that offers resistance to high temperature corrosion mechanisms not previously available from a nickel-based alloy. Composition: Ni-29Cr-4Fe-3Al-1.5Cb


Inconel® 740H (UNS N07740) is a nickel-base, precipitation-hardenable superalloy that offers a unique combination of high strength and creep resistance at elevated temperatures along with resistance to coal ash corrosion and other high temperature corrosion mechanisms. Composition: Ni-24.5Cr-20Co-1.5Cb-1.35Al-1.35Ti


Please send an email to info@cindasdata.com with your ranking of alloys. Any comments about these alloys and others we should consider would be welcome.
Thank you in advance for taking part in this survey to improve our products.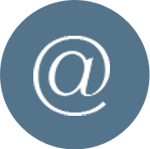 Newsletter
Technical data can be expensive and difficult to obtain--collecting it, organizing it, analyzing it. Any time you have something someone else doesn't have, you need to retain that advantage and put it to work.
Our newsletters include informative updates on CINDAS LLC as well as news from the materials world.
---