Newsletter |

Vol 3 - July 2015
In this newsletter...
Aerospace and High Performance Alloys Database (AHAD)[Permalink]
The Aerospace and High Performance Alloys Database (AHAD) was created by CINDAS LLC to address the needs of our clients in all industries including the aerospace, defense, oil/gas, chemical processing, power generation and transportation industries. When we were asked by many engineers in industries other than aerospace to produce a materials properties database analogous to the Aerospace Structural Metals Database (ASMD), in format, but more focused on the specific needs of these high performance industries including detailed data on corrosion testing and joining, we created the High Performance Alloys Database (HPAD). We recognized that many of our current ASMD clients would also want the information on the alloys in the HPAD. Therefore we have merged the HPAD and ASMD into a powerful combined database with alloys of importance in all industries requiring high performance alloy data, the AHAD. The AHAD was released this spring. The AHAD has the same interactive features as our other databases, and is web based and updated and expanded continually with carefully selected alloys.
When completed in 2016, it will contain about 300 alloys, over 20,000 pdf pages which includes 17,000 pdf pages of figures and tables, 30,000 datasets, 105,000 data curves and 10,000 references.
The advantage of the AHAD over the ASMD is that it currently contains 12 chapters which will never be in the ASMD. Eleven more chapters will be added in 2015, and 18 more are scheduled to be added in 2016 and beyond.
Please contact us if you would like to subscribe to the HPAD or AHAD or you would like to transition your current ASMD subscription to the AHAD.
Update: High Performance Alloys Database (HPAD)[Permalink]
by Rob Pahl
The High Performance Alloys Database (HPAD) was released in March 2015 and details can be found on the CINDAS website. Currently there are 85 alloys included in the database with another 11 to be added this year. When complete it will include 125 alloys that are important to the oil and gas, energy and chemical processing markets. Over 80% of the alloys in the HPAD are from the nickel-base, stainless steel, high strength steel and titanium material groups.
We reached out to a number of companies that are active in these markets to test the HPAD as part of a beta test trial. Companies included were Stress Engineering, Shell, AkzoNobel and Haynes International. Through the technical feedback received from the beta test, CINDAS has updated the alloys to be included and added 12 relevant, new alloys that are important to the targeted markets. The updated list will include:
Ferritic - 29-4C, 430, 444 and 409
Super Ferritic - Sea-Cure
Austenitic - 654 SMO, 904L, AL-6XN, 253 MA and 153 MA
Duplex - 2507 and a family of lean duplex alloys (2202, 2003, 2304, 2102)
Nickel-Base - G-35
Zirconium - 702 and 705
Database Updates: What's New[Permalink]
June 2015 - Major Update to SS 303 in ASMD and AHAD*
SS303/303Se: A new updated and revised chapter has replaced the previous chapter in the ASMD.
June 2015 - Four Alloys Added to HPAD and AHAD* Alloy 80A is a wrought, age-hardenable nickel-base alloy strengthened by the addition of aluminum and titanium. Alloy 80A can be readily forged, formed and welded. It was developed for service up to 1500oF and exhibits oxidation resistance up to 1000oF. Initially used for turbine blades, the alloy has found use in many other applications such as mechanical joining of high temperature parts, exhaust valves and manifolds, springs for fuel elements and nuclear applications.
Hastelloy X is a nickel-base solid solution strengthened superalloy. It has good oxidation properties and moderate strength properties up to 1600oF. The alloy has excellent welding and brazing characteristics and can be cold and hot formed satisfactorily. Typical applications are gas turbine engine combustors, bolts, afterburner components, and structural components in the combustion and turbine sections. Due to its resistance to oxidizing, reducing, carburizing and nitriding atmospheres, it is also used for industrial furnace applications and also in applications in the petrochemical industry (retorts, catalyst support grids, baffles, tubing and dryers).
Alloy 625 Plus is a precipitation-hardenable, nickel-base alloy that provides high strength levels while maintaining corrosion resistance similar to Alloy 625 and superior to Alloy 718. The alloy is suitable for applications where severe corrosion environments are a concern, as in marine, deep sour-gas gas wells and a variety of refinery and chemical process industry applications.
SS303/303Se are nonmagnetic, wrought, austenitic type 18Cr-8Ni stainless steels with S added to 303 and Se added to 303Se to improve machinability and friction and wear properties. The 303 and 303Se grades have good corrosion resistance in most media as well as excellent oxidation resistance and good creep properties at elevated temperatures and at cryogenic temperatures as well.
*Note: Since the AHAD is a combination of the ASMD and HPAD, the updates listed above also apply to the AHAD.
A new feature in the CINDAS LLC Newsletter is highlighting an active author who is writing chapters for the ASMD and/or the HPAD. We currently have over fifteen authors who are writing for CINDAS LLC.
Dan DeAntonio has been working with CINDAS for two years and has completed chapters for the HPAD on nickel-base and stainless steel alloys Nimonic 80A, MP35N and 20Cb-3 plus is working on a new chapter for 20Mo-6 HS. He has a BS in Metallurgy from Penn State University and had a 36-year career with Carpenter Technology in Reading, PA. Over his career he had a broad level of responsibilities including R&D;, Product Metallurgist, Application Engineer and Marketing Manager. These excellent professional skills make him well qualified to author chapters for CINDAS. In his extra time Dan teaches an introductory materials science class at the Penn State Reading campus, volunteers at church and enjoys gardening. Dan became a grandfather within the past two years. We appreciate the process metallurgy experience as well as the market knowledge that Dan brings to the CINDAS databases.
Blast from the Past 2014 - Orion Spacecraft Successfully Launches and Returns to Earth in Near "Perfect" Mission[Permalink]

Many of our subscribers know the legacy of the CINDAS data and databases in the foundation of the space program of the United States. True to form, the information in our databases was used by various NASA centers to verify and validate the calculations upon which the successful design and construction of Orion depended. We continue to play an important role in the exploration of the universe. .
View the full article about the Orion Spacecraft's near "Perfect" mission (PDF).
Next generation aluminum lithium alloys are being used by the commercial airframers (Boeing, Airbus and Bombardier) to match some of the desired characteristics of composite materials. Future chapters in the ASMD will includes 2099 and 2050 aluminum lithium alloys.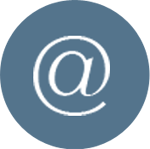 Newsletter
Our newsletters include informative updates on CINDAS LLC as well as news from the materials world.
---