Newsletter |

Vol 4 - April 2016
In this newsletter...
Technical data can be expensive and difficult to obtain-€"collecting it, organizing it, analyzing it. Any time you have something someone else doesn't have, you need to retain that advantage and put it to work.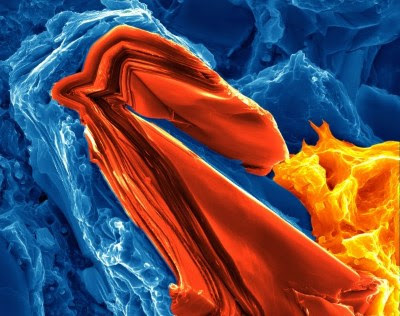 A fracture surface of a magnesium matrix composite reinforced with titanium aluminum carbide, Ti2AlC, a layered ternary carbine MAX phase. The dragon is a kinked Ti2AlC and the surrounding, including the fire, is the Mg matrix.
Image credit: Babak Anasori and Michel W. Barsoum, Drexel University, Philadelphia PA 19104 USA (used with permission of the authors)
Product Update: AHAD and HPAD[Permalink]
Aerospace and High Performance Alloys Database (AHAD) and High Performance Alloys Database (HPAD)
Work continues at CINDAS to expand the content of the HPAD and AHAD. Ninety percent of the alloys added to the HPAD and AHAD in 2015-2016 are stainless steels and nickel-based alloys. These two families of alloys are extremely important for the chemical processing, oil and gas, power generation,and industrial markets. Some of the more widely used and popular nickel-based alloys added are Monel 400, B3, MP35N and G35. For stainless steel alloys the list includes a new chapter for 304, 2507, AL6XN, 904 and lean duplex SS.
By the end of April 2016 twenty-five new chapters will have been added to the HPAD and AHAD since early 2015. We plan to add at least another 10 chapters by the end of 2016, bringing the total in the HPAD to 110 and in the AHAD to 266.
At the end of 2016, the AHAD will contain 266 chapters with over 20,000 pdf pages that include 17,000 pages of tables and figures with over 10,000 references. Nowhere else but CINDAS will you find a collection of validated materials properties data of this size and scope in a single place.
Dwaine Klarstrom has been working for CINDAS for seven years and has completed chapters on Haynes alloys 230, 263, HR-120 and 242, as well as updates for Hastelloy X and Haynes188 alloys for the ASMD. He has also completed chapters on Hastelloy B-3, C-2000, C-22HS and C-276 alloys for the HPAD.
Dr. Klarstrom received his BS, MS and PhD degrees in metallurgical engineering from the University of Wisconsin-Madison. He began his career in the Materials Engineering Department at the University of Wisconsin-Milwaukee where he did research on the mechanisms of metal brazing. The results of this research earned him the Rene D. Wasserman Award from the American Welding Society. In 1973, Dwaine joined the R&D Department of the Stellite Division of Cabot Corporation. The company was eventually spun off as Haynes International, Inc.
During his 34½-year career at Haynes International, Dwaine performed research in a number of areas including processing and alloy development. This research lead to the awarding of 12 U.S. patents which include commercial alloys such as Haynes 230, HR-120 and Hastelloy B-3. He has authored and co-authored over 100 technical publications, is a Fellow of ASM International, and received the TMS Application to Practice Award.
Dwaine retired from Haynes International as Director of Research & Technology in January 2008. Since retiring, he has been doing independent consulting, including work for CINDAS.
TPMD has been updated with data on 81 materials, 76 of which are completely new materials!
Those completely new materials include Ti2AlC which has the advantage of having both metallic and ceramic properties (cermets), materials with negative indices of refraction, graphene oxide, and some new polymers. Also included are Al-alloys, Ti-alloys and many insulating oils. New properties have been added for the five materials in this update which were already in the database.
Purdue Research Park Aerospace District[Permalink]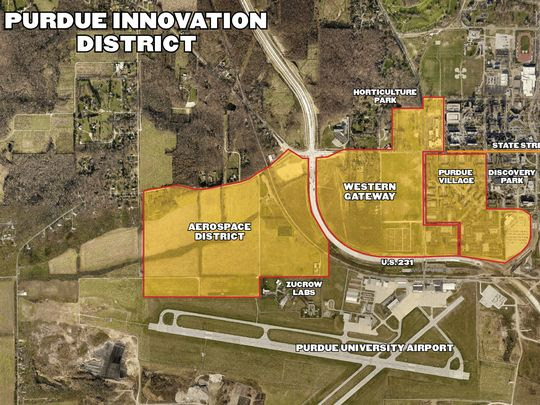 Continuing in its pursuit to maintain its aviation and aeronautics programs as among the best in the world, Purdue University announced last year that it has established The Purdue Research Park Aerospace District. The 980-acre aerospace district located just west of the main campus in West Lafayette, Indiana, will provide opportunities in education, training, research and commerce.
CINDAS LLC has maintained close ties to Purdue University since its own inception in 2003. As we celebrate our 13th year in providing the world with reliable, peer-review data on high performance materials used throughout the world, we welcome the addition of aerospace companies and research facilities in our backyard at Purdue as part of the Purdue Research Foundation.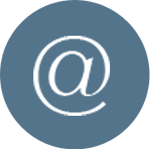 Newsletter
Technical data can be expensive and difficult to obtain-€"collecting it, organizing it, analyzing it. Any time you have something someone else doesn't have, you need to retain that advantage and put it to work.
Our newsletters include informative updates on CINDAS LLC as well as news from the materials world.
---