Newsletter |

Vol 7 - January 2018
In this newsletter...
Technical data can be expensive and difficult to obtain--collecting it, organizing it, analyzing it. Any time you have something someone else doesn't have, you need to retain that advantage and put it to work.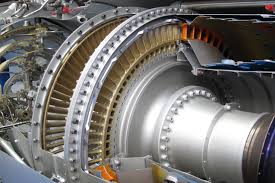 High temperature jet propulsion application for 718 Plus
Source: By Olivier Cleynen - Own work, CC BY-SA 3.0, https://commons.wikimedia.org/w/index.php?curid=25373920
Delving Into Data[Permalink]
Here is an in-depth look at what we have to offer for one of our most popular nickel superalloys. Each of our chapters contains tables and figures in comparable detail.
718 Plus Nickel-Based Superalloy ? CINDAS AHAD Database
85 technical references
120 Figures & Tables
90 Figures and Tables digitized or data points entered
15 pages of PDF text
Click here for the listing of all the tables and figures in 718 Plus chapter
Please check out the Ferrium S-53 and Haynes 282 chapters available on our webpage. Links found at Ferrium S53 and Nickel Alloy Haynes 282.
Since our last newsletter, we have added Ferrium M-54 to the ASMD and AHAD. Ferrium M54 is a secondary hardening, ultra-high-strength martensitic steel that exhibits high toughness, high resistance to stress corrosion cracking, and very high strength with an ultimate of over 285 ksi. This alloy was originally designed for the US Navy as a lower cost alternative to incumbent steels such as AerMet 100. It was designed for applications such as landing gear components, arrestment gear, drive shafts, blast resistant or impact containment devices, armor, structural components, and anywhere that AerMet 100 can be used but is prohibitively expensive.
In addition, in January, Inconel 783 will be added to the ASMD, HPAD, and AHAD. This is a superalloy widely used in aircraft gas turbines, steam turbines, and marine turbine engines, as well as turbochargers, exhaust valves, and other components of reciprocating engines.
In 2018, we will be adding Ti Beta C to the ASMD and AHAD, as well as adding 9Cr-1Mo to the ASMD, HPAD, and AHAD. In future years, we will be continuing on our efforts to update our most frequently used chapters, such as Ti-6Al-4V, Waspaloy, Haynes 282, and others.
Dr. Cindie Giummarra is a Materials Engineer who received her B.Eng (Hons) and B.Sci from Monash University (Australia), and a Masters and Ph.D in materials engineering from Rensselaer Polytechnic Institute (USA). Her Ph.D thesis was awarded for research on fretting fatigue of 2XXX series aerospace aluminum alloys.
Cindie has previously worked for Alcoa (now Arconic) on the research and development of aerospace aluminum alloys, including alloy development of cutting edge aluminium-lithium aerospace alloys, property testing and fatigue life improvement methods.
She has also taught at the University of Minnesota in the Chemical Engineering and Materials Science Department.
Cindie is currently working on stress corrosion cracking of steel at the Defence Science and Technology Group for Australia?s Department of Defence.
She has authored two CINDAS chapters on 2026/2624 and 2099 aluminum alloys.
New Academic Accounts Representative[Permalink]
CINDAS LLC is pleased to announce the appointment of Helen Josephine as Academic Accounts Representative. Helen will be responsible for representing the CINDAS products to university libraries in the United States and will work with the CINDAS team in West Lafayette, Indiana, to develop additional support tools and products to help facilitate the use of CINDAS databases in university classrooms and research labs.
Haynes International: From Humble Beginnings to Respected International Status[Permalink]
Haynes International, which celebrated its 100th anniversary in October 2012, is a valued CINDAS customer, a neighbor, and a good friend. The company, founded by Elwood Haynes in September 1912 in Kokomo, Indiana, started with an initial staff of four workers: Elwood Haynes, his wife, his brother-in-law, and his 16-year-old son. The highly respected international organization that exists today was initially based on two patents for special alloys developed by Elwood Haynes.
Purdue University, our flagship university, is host to many centers for developing technology. In the 1960s-2000s, CINDAS and its related centers were at the leading edge. The following ighlights the activities of a center in Discovery Park at Purdue.
nanoHUB.org is the premier place for computational nanotechnology research, education, and collaboration. The site hosts a rapidly growing collection of simulation tools for nanoscale phenomena that run in the cloud and are accessible through a web browser. In addition to simulations, nanoHUB provides online presentations, cutting-edge nanoHUB-U short courses, animations, teaching materials, and more. These resources help users learn about our simulation tools and about nanotechnology in general. Free accounts are available.
A good starting page for those new to the site or to nanotechnology is https://nanohub.org/education. Materials science content is collected here: https://nanohub.org/groups/materials.
The site offers researchers a venue to explore, collaborate, and publish content as well. Much of these collaborative efforts occur via workspaces, user groups, and projects. Uncertainty Quantification (UQ) is now automatically available for most nanoHUB tools, and adds powerful analytical and predictive capabilities for researchers. Jupyter Notebooks provide a new way to access nanoHUB simulation codes and create new Jupyter tools: https://nanohub.org/tools/jupyter.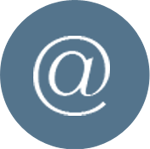 Newsletter
Technical data can be expensive and difficult to obtain--collecting it, organizing it, analyzing it. Any time you have something someone else doesn't have, you need to retain that advantage and put it to work.
Our newsletters include informative updates on CINDAS LLC as well as news from the materials world.
---