Newsletter |

Vol 19 - May 2023

Technical data can be expensive and difficult to obtain--collecting it, organizing it, analyzing it. Any time you have something someone else doesn't have, you need to retain that advantage and put it to work.

Cherenkov radiation glowing in the core of the Advanced Test Reactor

Photo source: https://en.wikipedia.org/wiki/
Alloy 617 Recently Added to the ASME (American Society of Mechanical Engineers) Boiler & Pressure Vessel Code[Permalink]
Alloy 617 (IN-617) has recently been approved for pressure vessels in nuclear reactors. It can now be used in the design and construction of the next generation of nuclear reactors including molten salt, high-temperature, gas-cooled and sodium reactors. Here is a link to one of the articles regarding its new approval: https://www.instituteforenergyresearch.org/nuclear/new-alloy-has-important-implications-for-advanced-nuclear/
The chapter in the CINDAS LLC Aerospace Structural Metals Database (ASMD) on IN-617 was written in 1994, and as a result is being updated with new information.
The alloy is applicable in high-temperature reactors because it resists corrosion and remains dimensionally stable over time at temperatures more than twice the temperatures seen in light water reactors. The nickel, chromium, cobalt and molybdenum alloy can be used in reactors that operate up to 950oC. The developmental and testing project (funded by the Department of Energy) took over twelve years at the Idaho National Lab, followed by the approval process which took over three years, with approval finally given in 2019.
In addition to the importance of future nuclear reactor design, IN-617 can be used in natural gas power plants and other high-temperature applications.
This chapter is being revised by Dan DeAntonio who has written eight previous chapters for CINDAS LLC. His BS in Metallurgy is from Penn State University. He had a 36-year career with Carpenter Technology in Reading, PA, during which time he served as a product metallurgist, application engineer and marketing manager. Dan's process metallurgy experience and market knowledge makes him well suited to update the chapter on IN-617.
What Happened to the MPMD?[Permalink]
I had access to the MPMD (Microelectronics Packaging Materials Database) but no longer see it on the Applications page. What happened to the MPMD?
The Microelectronics and Composite Materials Database (MCMD), replaced the MPMD as of 1 February 2023. It contains everything in the MPMD plus additional data on 200 composite materials.
Current subscribers were transitioned to the MCMD on 30 December 2022. Access to the MPMD remained open until 31 January 2023; it was then removed from the Applications page. Please notify your users of this database change.
What's New: Product Updates[Permalink]
April 2023 - ASMD/HPAD/AHAD: Addition of Additively Manufactured (AM) Inconel 718
The newest addition to the CINDAS materials properties databases is additively manufactured (AM) Inconel 718. IN-718 is a well-known superalloy which is a workhorse for use in high temperature applications such as turbine blades, ducting systems and engine exhaust systems in aircraft and rocket engines. It is also used in chemical and petroleum processing plants for vessels, pumps, valves and piping, as well as in industrial gas turbines, nuclear reactors, and the oil and gas industries.
This alloy also has cryogenic applications due to its ability to withstand brittle fracture at low temperatures. Studies of additively manufactured parts made of IN-718 have shown that mechanical properties are not sacrificed when process parameters are optimally selected and sometimes exceed those of cast or wrought parts. The development of high-quality, consistent powder feedstock along with the advancement in industrial-grade metal 3D printing machines has advanced the ability of many industries to take advantage of additively manufacturing parts from IN-718. AM for IN-718 parts is dominated by powder bed fusion (PBF) processes, used to manufacture complex shaped parts, and directed energy deposition (DED) processes typically used for reclamation and repair of IN-718 and other nickel alloy parts. Recently, the binder jetting (BJT) process has been used to make IN-718 AM parts.
This chapter of 211 pages with 128 references contains 212 data sets with 652 curves. Over 73 properties are presented with 36 independent variables.
To see all the updates to our databases, click here: https://cindasdata.com/products/updates
Chapters Coming to our Databases in 2023 and 2024[Permalink]
Authors have been contracted and are working on these chapters for 2023 and 2024:
Rene 104 - a powder alloy used in critical rotating aircraft engine components
Inconel 617 (Revision) - Ni-Cr-Co-Mo alloy displaying excellent high temperature strength and corrosion resistance; it is used in fossil fuel and nuclear power plant components, aircraft and land-based gas turbines, among other applications
Inconel 718 (Additive Manufacturing) - "workhorse" superalloy long used across multiple industries, known for high temperature strength, creep resistance, toughness and weldability
C17200 - a beryllium-copper alloy used in aerospace, oil and gas, and many other applications; it exhibits good machinability, high static and fatigue strength
Haynes 282 - a wrought superalloy utilized in high temperature structural applications; it is known for a unique combination of creep strength, thermal stability, and weldability
Haynes 244 - a low thermal expansion Ni-Mo-Cr-W alloy designed for static applications up to 1400°F; it provides a higher maximum use temperature than other low thermal expansion alloys
SCF19 - an austenitic, N-strengthened stainless steel with 5% Mo for improved stress-corrosion-cracking performance; it is applied in harsh oil and gas drilling environments
We have recently added sector focus brochures to our website. Current sectors are:
Additional sector brochures are forthcoming.
To learn more about our other resources, click here.
Cybersecurity Risk Management Policy[Permalink]
Air Force Research Lab: Regional Hub Network - Midwest[Permalink]
Through the Regional Hub Network, AFRL scientists and engineers engage and collaborate with universities, small and large businesses, other government agencies and venture capitalists to assemble a new science and technology ecosystem in which partners help the lab research high-risk case studies. The goals of this collaboration are to leverage research, translation and workforce development successes across the United States, encourage science and technology exchanges and drive innovation.
In February 2022, Purdue was selected as one of two lead universities in the country and headquarter locations for the AFRL Regional Hub Network. A ribbon-cutting ceremony on April 21, 2023, officially made Purdue home to the AFRL Regional Hub Network - Midwest, which includes more than 60 academic and industrial partners from across 12 Midwest states. Cornell University is the academic lead and headquarters location for the AFRL Regional Research Hub - Mid-Atlantic.
Purdue's hub will host space for AFRL staff members to work on special projects that further research efforts and national security for the U.S.
To learn more, click here.
Looking for Something New to Read?[Permalink]
Check out these new releases from the Purdue University Press:
The Rocket Lab: Maurice Zucrow, Purdue University, and America's Race to Space focuses on the golden era of space exploration between 1946 and 1966, specifically the life and times of Purdue University's Dr. Maurice J. Zucrow, a pioneering teacher and researcher in aerospace engineering. Zucrow taught America's first university course in jet and rocket propulsion, wrote the field's first textbook, and established the country's first educational Rocket Lab. He was part of a small circle of innovators who transformed Purdue into the country's largest engineering university, which became a cradle of astronauts. Taking a chronological and thematic approach, The Rocket Lab weaves between the local and national, drawing in rival universities, especially Harvard, MIT, Princeton, and Caltech. Also covered is Zucrow's role in the national project system of research and development through World War II and the Cold War. Zucrow's work in propulsion helped to improve the country's arsenal of ballistic missiles and space launchers, and as a teacher, he educated the first generation of aerospace engineers. To learn more/order, click here.
Featuring more than 600 photos, Photographing America's First Astronauts: Project Mercury Through the Lens of Bill Taub is the most complete photographic account of Project Mercury ever published. Previous Project Mercury books largely have relied on the relatively limited number of photos released by NASA. This book, however, showcases hundreds of never-before-seen images of America's first manned space program by NASA's first staff photographer, Bill Taub. Taub went everywhere with the Mercury astronauts, capturing their daily activities from 1959 to 1963. As a result, his photos provide a unique and intimate behind-the-scenes look at the people and operations of Project Mercury in real time. To learn more/order, click here.
Hypersonics Graduate Certificates[Permalink]
Purdue University is the latest university to offer a Hypersonics Graduate Certificate (Purdue's will be 100% online). The program is designed for working professionals in engineering and management who want to gain graduate-level knowledge in hypersonics.
Other programs offering this certificate include:
Johns Hopkins University (online)
University of Colorado Boulder
University of Tennessee, Knoxville (online)
Air Force Institute of Technology
University of Illinois Urbana-Champaign (online)
The University of Maryland (online)
Arizona State University (online)
To read more about the Purdue program, click here.
Training Resources Available[Permalink]
Our Mailing Address[Permalink]
THE CONVERGENCE CENTER
101 FOUNDRY DRIVE, SUITE 4700
WEST LAFAYETTE IN 47906-3445 USA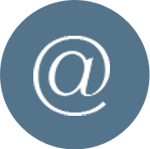 Newsletter
Technical data can be expensive and difficult to obtain--collecting it, organizing it, analyzing it. Any time you have something someone else doesn't have, you need to retain that advantage and put it to work.
Our newsletters include informative updates on CINDAS LLC as well as news from the materials world.
---