Newsletter |

Vol 15 - April 2022
In this newsletter...
Technical data can be expensive and difficult to obtain--collecting it, organizing it, analyzing it. Any time you have something someone else doesn't have, you need to retain that advantage and put it to work.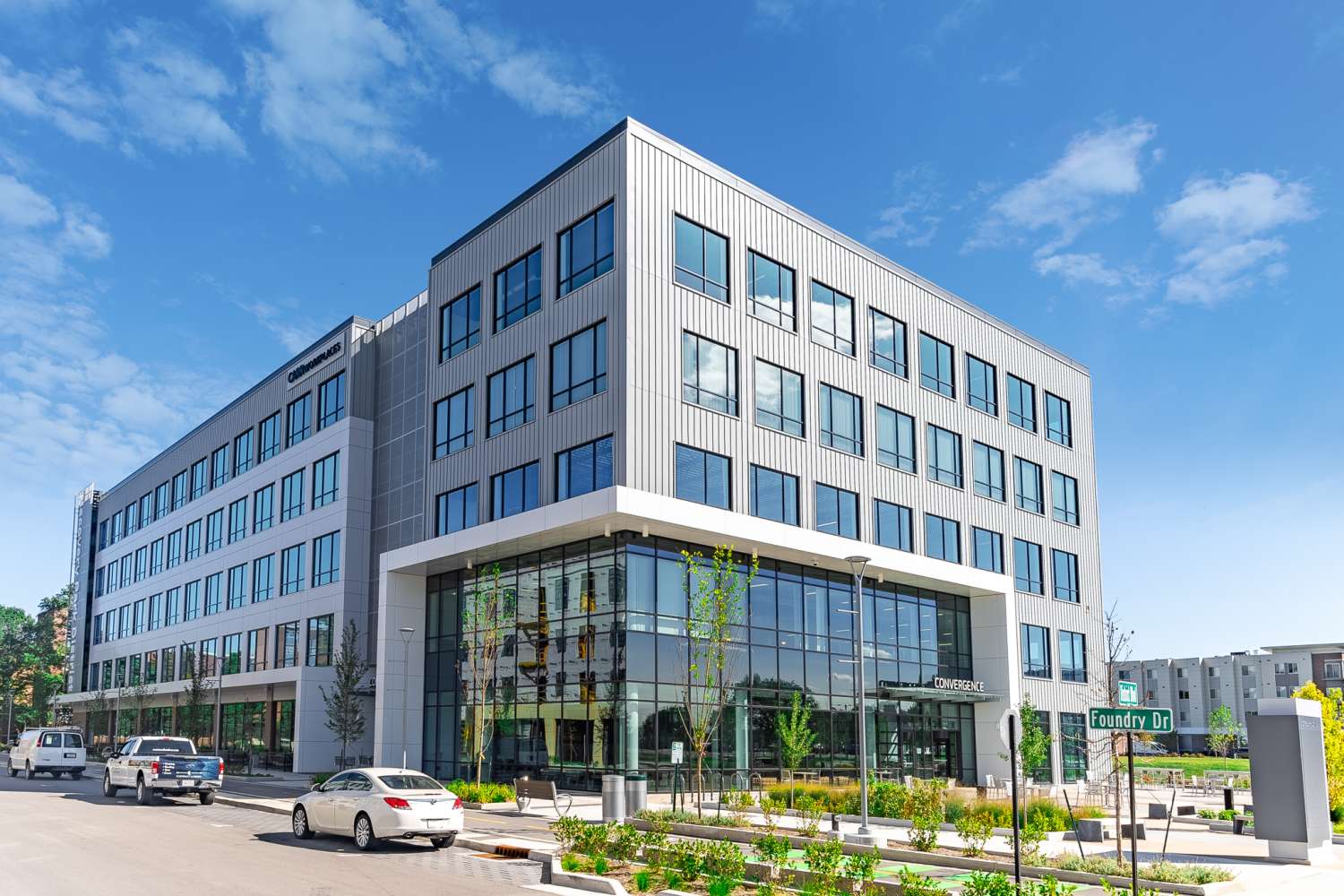 Our new offices are in The Convergence Center, Discovery Park District at Purdue University.
Sammy Tin is one of our authors who offered great assistance to us in our early days while he was at the Illinois Institute of Technology. He's now head of Materials Science and Engineering at the University of Arizona. We wish him luck in his new position and hope we can continue to work with him in the future.
Prior to joining the University of Arizona, Tin was director of the Thermal Processing Technology Center and Charles and Lee Finkl Chair of Materials Engineering at the Illinois Institute of Technology. His research has focused on developing manufacturing processes and alloy chemistries for materials used in aerospace and power-generation applications.
Tin has been granted three U.S. patents and has two patents pending. He has authored more than 125 manuscripts in peer-reviewed journals and conference proceedings.
To read more about Sammy Tin, go to https://mse.engineering.arizona.edu/faculty-staff/faculty/sammy-tin
New Chapters Coming to Our Databases[Permalink]
AL 2050, third-generation aluminum lithium alloy, is expected to be published in May/June 2022
CMSX2/CMSX3, single crystal turbine alloys, is expected to be published in late 2022
In addition, authors have been contracted and are working on two chapters for 2023:
Inconel 718, Additive Manufacturing - nickel cobalt alloy
Rene 104 - third-generation single crystal alloy for turbine blades
What's New: Product Updates[Permalink]
February 2022 - MPMD - Major Update to the MPMD
Seventy new materials have been added to the Microelectronics Packaging Materials Database (MPMD) in a major update. These materials can be found in fourteen different material groups which include: Ceramics, Cermets, Coatings (Thermal Barrier and others), Polymers, Semiconductors and Optical/Sensor Materials, and six composite groups (Laminate, Ceramic Matrix, Nano and Graphene, Metal Matrix, and Polymer Matrix). The properties covered in the update can be found in the following groups: Thermophysical, Thermoradiative, Mechanical, Electrical Properties and Other Miscellaneous Properties.
January 2022 - ASMD/HPAD/AHAD - Major Update and Revision to Chapter on Martensitic Stainless Steel 440 A, B, C, and D
SS 440 is a popular and widely used martensitic stainless steel that includes four different grades (A, B, C, and D) which are primarily differentiated by carbon content. Grade 440 F also has other alloying elements to improve machinability. Of these grades, 440 C is the most commonly used. This major update includes the latest property data and information on processing methods.
December 2021 - CLTD - First update to new database
In late December 2021, the first update to CINDAS' newest database for materials in cryogenic and low temperature ranges was made. The update includes data on 45 materials with 36 properties. Some of the new materials are AM162, Al 2198 and Al2S3.
New from QuesTek Innovations LLC[Permalink]
Here is an article from QuesTek about a practical application of one of the newly developed gear alloys that was recently added to our databases.
If you are a subscriber to CINDAS, you can access this particular alloy (Ferrium C61) along with the other Ferrium alloys we have in our databases (Ferium S53, C64 and M54).
McCoy Global Kicks Its Service Into Gear With FerriumŽ C61TM Steel
McCoy Global Inc. is a leading provider of high-performance drilling and completion equipment, expert engineering support, and responsive service to customers in more than 100 countries. McCoy Global?s products support tubular running operations that enhance wellbore integrity and assist with collecting critical data for the energy industry.
Seeking to increase the power density of an already popular product by almost 50%, McCoy Global reached out to QuesTek to explore a more robust material for a specific gear.
Click here to read the full case study.
About QuesTek Innovations LLC
QuesTek Innovations LLC is a global leader in ICME technologies and has used its proprietary Materials by DesignŽ methodology to rapidly design and deploy a family of commercially-available FerriumŽ steels being used in demanding applications. For over 20 years, QuesTek has been selected by all branches of the US government and a growing and diverse industrial client base to understand and resolve their most pressing materials challenges.
Purdue Tapped as Lead for Midwest Research Hub of New Air Force Program[Permalink]
Purdue University will further research and development in critical areas of national security as a lead academic partner of a new pilot initiative with the Air Force Research Laboratory (AFRL).
Purdue was selected as the lead academic partner and headquarters for the AFRL Regional Research Hub - Midwest and will be involved in the development of a science and technology ecosystem across a wide area of 15 states - from Ohio, west to Kansas and Nebraska, and north to North Dakota. Included in the development of that ecosystem is the integration of additional partners, anticipated to span more than a dozen academic and 50 industrial partners from across the region and beyond.
Cornell University is the academic lead and headquarters for the other hub in the pilot initiative, the AFRL Regional Research Hub - Mid-Atlantic. Connectivity between these hubs will further the aims of the pilot initiative to advance technologies benefitting both defense and commercial markets, support innovative research and education, and aid in expanding collaboration and investment opportunities. The pilot initiative is funded for at least three years.
To read more, click here
Reminder About Possible Browser Connectivity Issues[Permalink]
With the upcoming official end of Internet Explorer on 15 June 2022 (announced earlier this year by Microsoft), and its formal replacement (Microsoft Edge), we wanted to make our customers aware of possible issues in accessing our databases from Edge and other browsers.
To date, we've only heard of connectivity issues for those few customers using referring URLs. The majority of our customers access the databases through IP addresses/ranges.
If you are currently using Internet Explorer, we suggest that you test your access to our products using other browsers (Edge, Chrome, Firefox, Safari, etc.) to make sure you have access. If you encounter issues, please contact us at webmaster@cindasdata.com.
We also offer training sessions for new employees and customers. See the article in this issue on Training Resources.
Training Resources Available[Permalink]
New Mailing Address[Permalink]
CINDAS LLC recently moved to spacious new offices in The Convergence Center in Purdue University's Discovery Park District. Please note our new address:
THE CONVERGENCE CENTER
101 FOUNDRY DRIVE, SUITE 4700
WEST LAFAYETTE IN 47906-3445 USA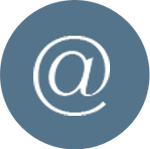 Newsletter
Technical data can be expensive and difficult to obtain--collecting it, organizing it, analyzing it. Any time you have something someone else doesn't have, you need to retain that advantage and put it to work.
Our newsletters include informative updates on CINDAS LLC as well as news from the materials world.
---