Newsletter |

Vol 16 - November 2022

Technical data can be expensive and difficult to obtain--collecting it, organizing it, analyzing it. Any time you have something someone else doesn't have, you need to retain that advantage and put it to work.

GLARE Laminate (GLARE is a registered trademark of Structural Laminates Company)

Photo source: agy.com
Introducing Our Latest Materials Properties Database[Permalink]
CINDAS LLC is introducing our latest materials properties database: an even bigger database for microelectronics and composite materials.
A few years ago we were asked about producing a composites database, but at the time it was not feasible with our available personnel. Recently, we have been able to collect more peer-reviewed data on composites for entry into a database.  Before the end of 2022, we will offer a new database called the Microelectronics and Composite Materials Database, the MCMD. It will contain everything in the MPMD plus much new data on more than 200 composite materials, including ceramic matrix composites, both particulate and whisker reinforced as well as GLARE materials (GLAss-REinforced Fiber Metal Laminate).
Everyone who subscribes to the MPMD will be given the MCMD in a smooth transition at no extra cost. You will be notified when this transition on your account is made.
We are very excited about the new product considering that the aircraft industry has replaced up to 50% of metallic components with composite materials.
We hope that our current subscribers who do not have the MPMD will consider adding the MCMD to their subscriptions.
Staff Retirements[Permalink]
Recently two of our long-time metallurgists decided to retire a second time. We thank both Stan Setlak and Rob Pahl for their time with us at CINDAS LLC, 18 and 10 years, respectively, and wish them further happy times with family and travels.
In addition, Carolyn  Bridge, a long-time editor with both the original CINDAS operation at Purdue and at CINDAS LLC, also retired this summer. We thank her for her many years of dedicated service that contributed to the success of our organization.
New Account Manager [Permalink]
Joan Rolih has recently joined our staff as an account manager. As such she will be working with new clients, introducing them to CINDAS products and continue to train and retrain current subscribers. 
Joan has a BS in Chemistry from the University of Illinois at Urbana-Champaign as well as an MBA from DePaul University. She recently sold her analytical laboratory (ARRO Laboratory) in Joliet, Illinois, but currently is the President of General Surfactants. In her free time, Joan enjoys swimming and cycling, competing in four triathlons as well as riding in a Century (100 mile) competition.
Chapters Coming to our Databases in 2023 and 2024[Permalink]
Authors have been contracted and are working on these chapters for 2023 and 2024:
Inconel 718, Additive Manufacturing - nickel cobalt alloy
Rene 104 - third-generation polycrystalline powder metallurgy turbine disk alloy
Revision of Inconel Alloy 617 - recently approved for use in pressure vessels for nuclear applications
C17200 Copper Beryllium Alloy - applications include large aircraft bearings and bushings, down hole drilling components, valve components, air bag sensors, fire suppression, welding equipment, computer connectors
What's New: Product Updates[Permalink]
September 2022 - ASMD/AHAD - New chapter added on CMSX-2 and CMSX-3
CMSX-2 and CMSX-3 are two of the 1st generation single crystal superalloys developed by Cannon Muskegon. The difference between the two alloys is the inclusion of 0.1% Hf in the CMSX-3. In general these were the best non-Re containing alloys before MC2 was developed. Their low sulfur content improves adhesion of corrosion or oxidation coatings. They are particularly useful in industrial gas turbines where they are used in the hottest section of the gas turbine for rotating turbine blades, and stationary valves and nozzles. This update includes 95 data sets and 381 data curves for 31 properties of the alloys.
August 2022 - TPMD - 59 new materials added
This update to the TPMD includes a total of 176 data sets with 380 curves. Among the 33 properties included are Thermal Expansion, Thermal Conductivity, Thermal Diffusivity, Emissivity, Reflectance and Transmittance. The new materials are titanium alloys (including Additively Manufactured Ti-6Al-4V), and a wide array of magnesium alloys.
June 2022 - CLTD - 260 new datasets added
In June 2022, 260 new datasets with 697 curves were added to the CLTD. The data are on 58 properties of 55 materials in eleven different material groups. The 13 property groups include thermophysical, thermoradiative, and multiple mechanical and electrical properties. The material groups include aluminum and stainless steel alloys as well as composites, polymers, semiconductors and optical sensor materials.
June 2022 - ASMD/AHAD - Al 2050 added
Al 2050 is a third generation Al-Cu-Li alloy developed for aerospace applications. At the 1% Li alloy addition, it offers as much as a 3% density reduction and a 6% increase in elastic modulus over conventional high strength Al-Cu alloys not containing Lithium, such as Al 7050. This alloy has high mechanical properties at cryogenic temperatures and offers excellent corrosion and stress corrosion cracking resistance. It is currently used in the lower wing and other structures of the A380-800 commercial aircraft and upper stage of the crew launch vehicle in NASA?s Ares I spacecraft.
To see all the updates to our databases, click here: https://cindasdata.com/products/updates.
Is There a Programmable Interface for CINDAS?[Permalink]
A customer recently asked if it is possible to transfer data from a CINDAS database digitally into his engineering process.
Unfortunately, the only way currently to export the digital data is via MS Excel. Here are the instructions to do that:
Highlight and copy all the data to an Excel spreadsheet. Then select Column A of that sheet  (select the entire column after you have widened it to the end of the column text). 
Click on the Data tab on the toolbar.  Then click on the Text to Columns link. It will ask you if you want a delimited or fixed width. You can work with either. Follow the next tabs and it will separate your data into the number of columns you want. You may have to change the width of the comment columns to accommodate the text. 
Purdue University's Scalable Asymmetric Lifecycle Engagement (SCALE): A Preeminent U.S. Program for Semiconductor Workforce Development[Permalink]
Semiconductor News[Permalink]
Purdue University's College of Engineering is partnering with MediaTek Inc., a leading global fabless chipmaker, to open the company's first semiconductor chip design center in the Midwest, to be housed on Purdue's campus.
The center marks another piece of Purdue's commitment in addressing society's increasing semiconductor demands and the needed talent pool. In May, the university announced the launch of its  Semiconductor Degrees Program, a comprehensive set of innovative, interdisciplinary degrees and credentials in semiconductors and microelectronics. The university also in May announced a partnership with Ivy Tech Community College to provide a variety of collaborative educational opportunities for faculty and students in microelectronics and to explore ways to attract more talent to this area.
MediaTek and Purdue also will partner on new chip design engineering degree programs, research on artificial intelligence, and communications chip design. This collaboration is still in the works.
To read more:
Purdue University partners with leading global chipmaker on semiconductor design center
The Washington Post spent time in West Lafayette, tracking Purdue's push into semiconductors and what it will take to recruit and produce an engineers needed for U.S. production in the age of the CHIPS Act. "Our engineering enrollments and our computer science enrollments have grown ? but there is such a demand for these students," Mark Lundstrom, Purdue's interim engineering dean, told Washington Post reporter Jeanne Whalen.
To read the article, go to:
"Economic future of U.S. depends on making engineering cool: Purdue University races to expand semiconductor education to fill yawning workforce gap that threatens reshoring effort."
Training Resources Available[Permalink]
New Mailing Address[Permalink]
In February 2022, CINDAS LLC moved to spacious new offices in The Convergence Center in Purdue University's Discovery Park District. Please note our new address:
THE CONVERGENCE CENTER
101 FOUNDRY DRIVE, SUITE 4700
WEST LAFAYETTE IN 47906-3445 USA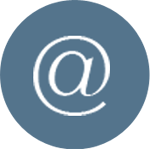 Newsletter
Technical data can be expensive and difficult to obtain--collecting it, organizing it, analyzing it. Any time you have something someone else doesn't have, you need to retain that advantage and put it to work.
Our newsletters include informative updates on CINDAS LLC as well as news from the materials world.
---